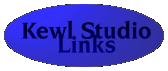 [ Midi Studio Page ] [ EFX Midi Setup | Project Audio Clips | Kewl Links ]
ReBirth RB-338
-

www.propellerheads.se
The incredible software-only TB-303, TR-808, TR-909 emulator and techno studio. You need this!
WinAmp MPEG-3 Player
-

winamp.lh.net
The sound quality rivals CDs at only 1 megabyte per minute!
Cakewalk MIDI Sequencers
-
www.cakewalk.com
It's what I use to sequence my tracks.
Sonic Foundry Sound Forge
-
www.sonicfoundry.com
The only WAV editor you'll ever need.
Ensoniq Sound Cards
-
www.ensoniq.com
Pick up a SoundScape or SoundScape Elite sound card, they kick butt!
NRS Tapes
-
www.nrstapes.com
Need some blank tape? Get the bulk XLII's! Call Ed and make sure you tell him that Michael J. Duke referred you when you order!
Promo Only CDs
-
www.promoonly.com
The Import Series is un-be-lieve-able! Check 'em out!
[ Midi Studio Page ] [ EFX Midi Setup | Project Audio Clips | Kewl Links ]